Carpet Cleaning Cost in Sydney NSW
Carpet Cleaning Prices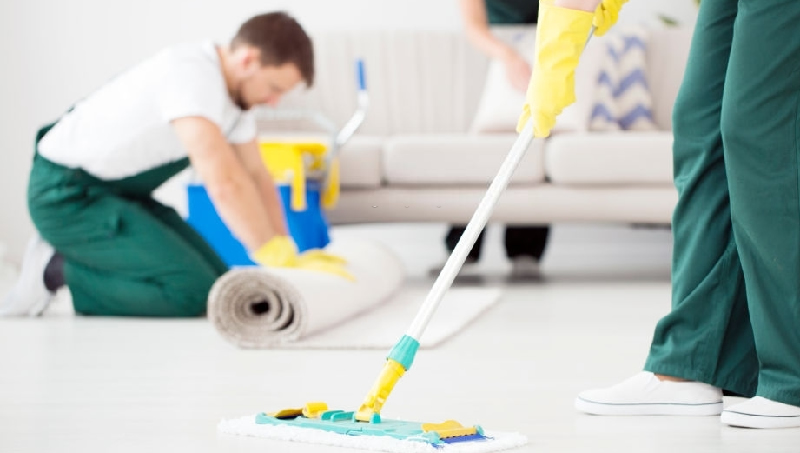 Keeping your carpets clean can be a real challenge. There are stains to account for, dusty, dirty shoes, muddy feet, and all sorts of other miscreants. With all of these things dirtying up your pristine floors, it's good to know you can get some help.
While you may have heard getting your carpets cleaned is a cost-nightmare, it's really not so bad. Not to mention, you can rent the equipment and do it yourself, if you feel you've got the expertise. Really, the whole process can be learned online in a matter of minutes. But, what's the cost if you want it done professionally?
In this article, we'll talk about the professional carpet cleaning cost in Sydney, Australia. We'll also talk about a few other methods for carpet cleaning, so you don't have to drop the big bucks when you finally start to really notice those big stains. Look no further, because you've found the carpet-cleaning cost hub right here.
The Cost To Clean Your Carpets
Now, one thing you should remember is that costs will vary depending on which carpet cleaning company you use. But, if you wanted to get a rule of thumb, you could usually count on around $10 all the way up to $40 per room.
The high variation in the cost of carpet cleanings comes from the thoroughness of the cleaning methods used. Each method will be able to get out simple stains, but some more in-depth methods may be able to work out allergens and other irritating little substances.
In the end, you may be looking at around $120 if you want to get a 3-room cleaning. Not to mention, some cleaning companies like to base their cleaning services on a per-square-foot basis. This means that you'll likely be looking at a higher cost if you've got bigger rooms.
If you've got a larger home, somewhere above three rooms, you should expect to pay anywhere in the neighborhood of $190 to $200. We know, this seems a little excessive. But, in the end, it may just be worth it if you want to get those stains out and give yourself a little bit of breathing room between all the pet hair and pollen.
Deep cleanings like steam cleanings can be great for allergenic carpet-owners who want to give themselves a little bit of a break from the sneezing. It can even be a positive must.
Prices Breakdown
Carpet Cleaning from $22 to $65 per room
Upholstery Cleaning from $55 to $99 for single Sofas – from $10 oper chair
Rug Cleaning from $33 per rug if doing 3 or more. Single rugs can be as much as $99
Curtains Cleaning – Depends on type of curtain or blind. Starting from $49
Leather Upholstery Cleaning from $99 per single seat sofa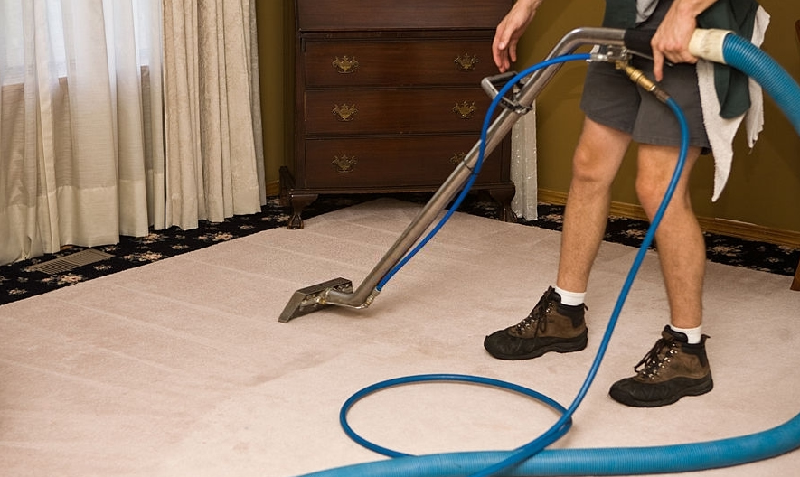 DIY Solutions
If the cost of a professional cleaning is officially intimidating you, you might want to try going the DIY route. DIY carpet cleaning is a whole lot cheaper buy-n-large. That is- if you can figure out how to get your carpet cleaning done in a timely manner.
The materials and machinery you need to get that professional-looking carpet sheen are all available at a pretty low price. The best part is, you won't be limited to the company's cost per square foot. With a daily rental price, cleaning your carpets will cost you just as much as you can clean for a day's price.
But, what can you expect as your rental price? Will it be higher than the professional carpet cleaning cost, or lower?
As we've said, rental prices usually work on a daily basis. That means that you'll pay to rent machinery for a day. If you can get your rooms all cleaned in just one day, it'll only cost you as much as one day's rental fees. If you're a bit lazier and like to do things piece-by-piece, you could very well end up paying a bit more.
Usually, if you're renting a piece for just one day, you could be looking at $40 or more. This means that if you've got $40 and a free day all to yourself, you might be able to get your cleaning done for just $40, no matter how many rooms you have to get done. So, go crazy- and don't forget to really enjoy your newly polished carpets.
For a 48 hr rental, you'll likely get a bit of a discount. You can expect to pay around $50-$60 for a two-day rental. If you've got time, and know how to use a carpet cleaning, this can be the best way to clean your carpets.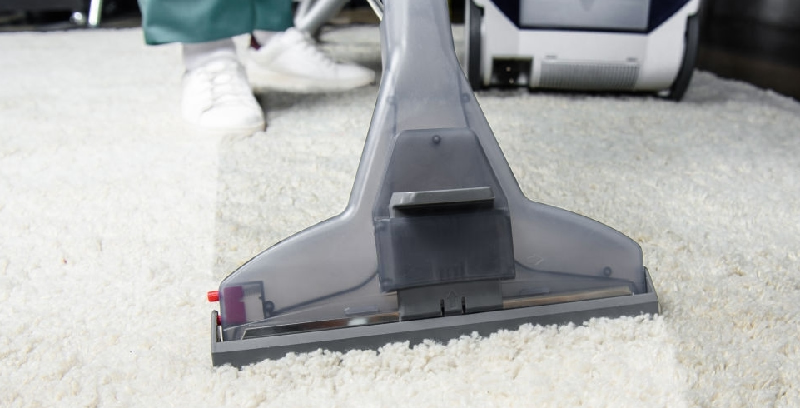 Other Solutions
Other than these solutions you might try other more passive solutions.
For example, simply using a couple of area rugs on top of your carpets may keep your carpets from getting stained. Simply place them wherever you walk or eat.
You also might use simple household chemicals to keep your carpets from retaining stains. Some club soda, applied to specific kinds of stains, might help you keep things in check.
In any case, you can use any of these solutions to keep your carpets bright.