How Much Does Carpet Cleaning Cost – $70 – $160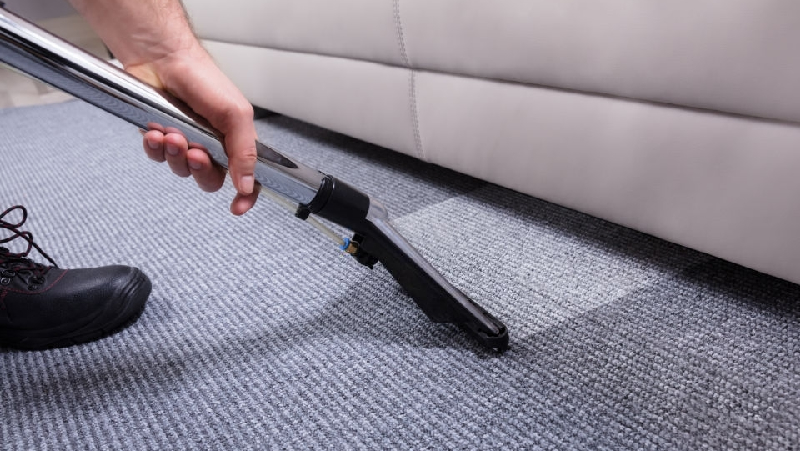 The average cost of carpet steam cleaning ranges from $30 to $40 per hour. With the average room price being between $25 and $100 per room.
For three bedrooms you can expect to pay around $75 to $160 or a minimim of $25 per room.
A carpet may have a very long life in its peak condition, but only as long as it receives the proper carpet cleaning. Cleaning your carpet regularly at home is useful but hiring a professional carpet cleaner will sustain your maintenance needs even more. But how much does carpet cleaning cost?
Carpet cleaning costs may differ based on the services that you need. Knowing the average price will help you determine whether you should opt for professional carpet cleaners or get the carpet cleaned yourself.
Read more of this article from Pro Carpet Cleaning Sydney and find out about the average carpet cleaning prices. This should help you make your decision regarding your best cleaning strategy.
Factors That Will Effect The Carpet Cleaning Costs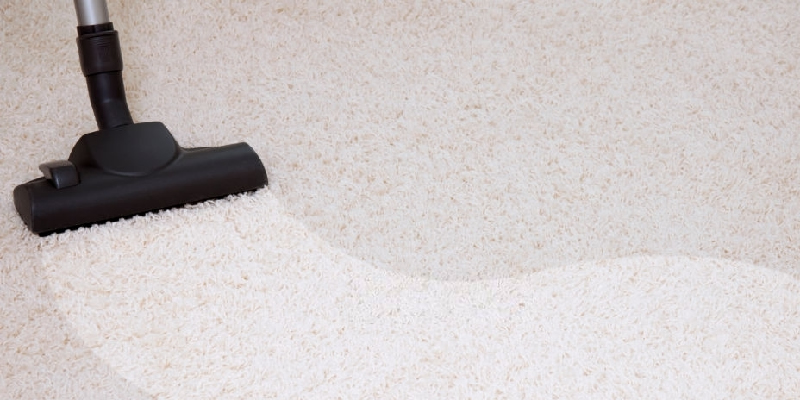 Typically, a carpet cleaner charges around $0.25 per square foot for their carpet cleaning services. This means that you may expect to pay anything between $25 and a whopping $100 for a room. But this price varies depending on factors below.
In most cases, the carpet cleaning price will depend on the size or your carpet. The carpet fabric may also influence the cost. If the fabric is more difficult to handle, the overall rate will be much higher.
Moreover, the condition of the carpet will matter for the final price. A relatively clean carpet will not need many cleaning agents, which will lower the price. However, heavily soiled carpets will require more carpet cleaning equipment, which will raise the final price.
Carpet cleaning methods may also change the rate. For instance, carpet steam cleaning and dry cleaning may be more expensive compared to traditional shampoo carpet cleaning. The professional cleaner will offer you a quote on what the overall cost will be.
Why Get Your Carpets Cleaned
There are multiple reasons why you should contact a professional carpet cleaning service. Unlike hard floors, carpets are easier to get stained.
It takes just one of your kids to get too excited with their paint or some pets with muddy paws running around to get a stain that will not go away. Something as simple as a glass of red wine dropped on the carpet may compromise the fabric forever.
If your carpet needs a deep clean that won't be fixed by a sponge and a vacuum cleaner, then you may want to go for a professional service that cleans carpets. They'll have all the cleaning products necessary to handle stain removal without damaging the carpet fibres.
Sometimes, professional carpet cleaning can make a great difference in your home's cleanliness. The average cost of carpet cleaning may even be a better deal than buying a new carpet altogether.
Cleaning Methods
Carpet cleaning companies offer a variety of services that you may use. This is why you should always research the professional cleaners that you are planning to hire. Here is what most companies provide:
1. Hot Water Extraction (HWE) – Steam Cleaning
Also referred to as steam cleaning, hot water extraction (HWE) involves spraying extremely hot water on the carpet, very often mixed with a cleaning agent. It uses a carpet cleaning machine that operates at high pressure, extracting the water.
When steam cleaning, it's very important that the professional cleaner allows enough time for the carpet to dry. If not, it puts the carpet at risk of mould development.
Synthetic fibre carpets are the cheapest to clean. However, wool and cotton carpets might be 30% more expensive to clean.
2. Shampoo Carpet Cleaning
Shampoo cleaning is a traditional type of carpet cleaning that professionals and DIYers use. The carpet will be layered and scrubbed with shampoo, without being rinsed.
After that, the carpet is vacuumed so that the grime and dirt pulled from the carpet underlay are removed. Very little water is used during this process, which is why this method allows the carpet to dry very fast.
3. Dry Carpet Cleaning
If you want your carpet home as fast as possible, then dry carpet cleaning may be the option you are looking for. This method uses powder dry cleaning agents to absorb the grime and dirt from the underlay.
While it may not be a suitable option for carpets that need a deep clean, it is still good for a quick fix that dries fast. It is also great for carpeted stairs where you cannot remove the carpet.
4. Encapsulated Carpet Cleaning
Carpet cleaners use this option when they want to maintain the cleanliness of the carpet. Encapsulated cleaning involves applying a wet foam over the carpet, which will capture the dirt. After about 20 minutes, the carpet is vacuumed. It's a quick option that dries very fast.
5. Bonnet Carpet Cleaning
If you are cleaning commercial carpets, then bonnet carpet cleaners can help improve the look. The cost of carpet cleaning is lower here, as only the top layer of the carpet is cleaned through a sprayed detergent. After that, a motor will go over the carpet and absorb the dirt – pretty much like a vacuum.
Upholstery Cleaning
A carpet cleaning service may also offer upholstery cleaning services. A perfectly clean carpet will not look its best unless the rest of the room looks clean as well. By refreshing the furniture fabric look, professional cleaners may also help your furniture live longer.
Cost to Hire a Professional Carpet Cleaning Company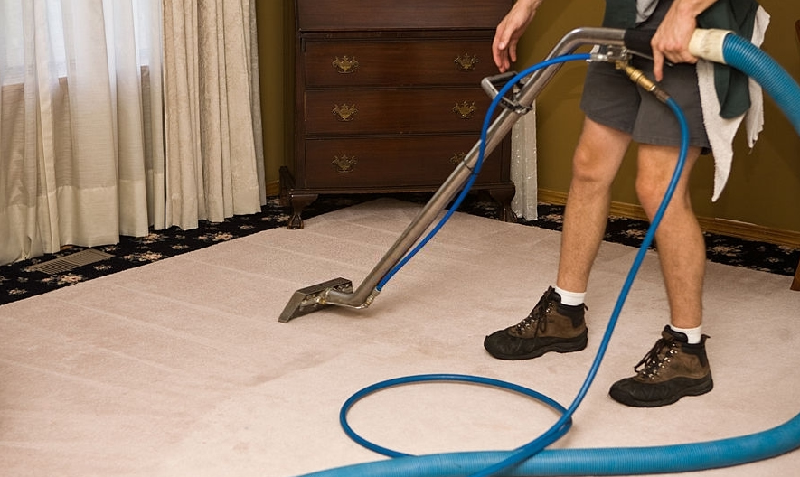 The cost of a professional carpet cleaner company depends on how much carpet cleaning you need, along with the services required for that carpet surface. Usually, the average carpet cleaner can charge $20-$40 per cleaned carpet.
The costs may differ based on the size of the carpet along with its condition. Carpet cleaner prices may go higher if you have a larger carpet or are dealing with tough stains.
Average carpet cleaning cost per room to Hire a Professional: 
Average – $40 per room
Minimum – $25 per room
Maximum –$100 per room
3 Bedroom Lowset House Average –  $120
3 Bedroom Lowset House Average (Unfurnished) –  $100
Larger Homes – $150 +
Prices are applicable to Sydney, Melbourne, Brisbane, Perth and Adelaide
The Cost of DIY Carpet Cleaning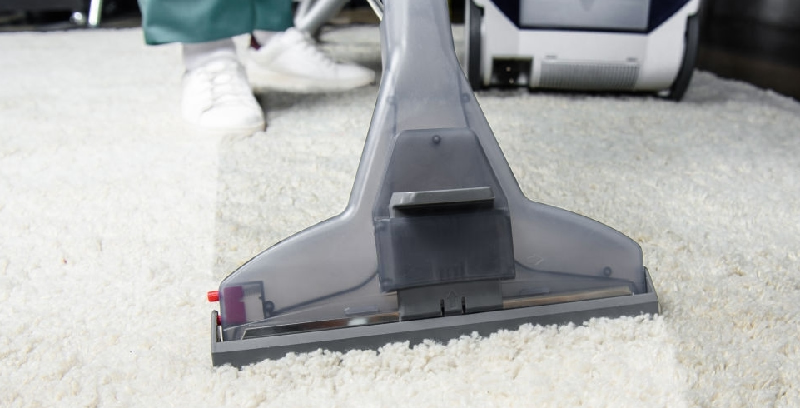 If you are low on the budget and want to reduce the carpet cleaners' charge, then you may rent a carpet cleaning machine yourself. It should make it easier for you to remove food stains and refresh the look of your carpet.
It costs around $30 per hour to rent a carpet cleaning unit. Still, an inexperienced person may not be able to clean carpets as easily as a pro. It may take a longer time to remove carpet stains, leading to higher costs – it's something that a professional could handle right away.
Professional Services vs DIY
If you want to save some money on carpet cleaning professional services, then you may always get some cleaning detergents from the store. This may help refresh your carpet and remove fine particles without paying a high price tag.
However, the main difference between DIY work and a professional carpet cleaner is that a carpet cleaning service offers more quality. They know the exact products and cleaning methods to use in order to remove tough stains, absorb dust, provide fabric protection and repel dirt.
Dry Cleaning vs Steam Cleaning
When cleaning carpets, most homeowners go for one of two cleaning methods: steam cleaning or dry carpet cleaning. Dry carpet cleaning involves applying a variety of carpet solutions, both liquid, and powder, over the surface. After allowing them to seep in the carpet, a special brush is used on the carpet, after which it gets vacuumed.
On the other hand, steam cleaning makes use of a steam cleaner machine. This machine will use hot water extraction and detergents, as well as pressure to push the more difficult stains out. It may be called "steam cleaning," but this method uses very hot water, not actual steam. This helps protect the carpet fibres.
If you are looking to get in-depth professional carpet cleaning, then steam cleaning is the most recommended method. If you just need a quick fix, dry cleaning may be more efficient and faster.
How to Get the Best Quote
When you hire a carpet cleaner, you must make sure that you get the best price per square foot. Get at least three quotes from different companies and determine which one offers a fair price per square footage. For example, a professional carpet cleaning company might set a higher cost if they are dealing with moving furniture as well.
Questions to Ask Your Carpet Cleaner
Before you hire a carpet cleaner, there are certain questions that you may want to ask them first:
Can you show me some of your references?
How long have you worked in the cleaning industry?
Are you an independent carpet cleaner, or do you work as part of a company?
What are your prices per square footage?
Can you give me a written quote?
How long will it take for you to clean my carpet?
How long will the carpet take in order to dry?
All carpet cleaners are different. If you are looking for a carpet cleaner in South Australia, make sure that you get at least three quotes. This will help you choose the best prices.
FAQs – Frequently Asked Questions
Should I choose steam cleaning or dry cleaning? Which one is best?
This mostly depends on the rug condition and the last time it had a deep cleaning. If it's very dirty and needs a thorough clean, then steam cleaning may be a better solution. If it gets daily vacuuming and still looks decent enough, dry cleaning may be just as good.
How much will carpet cleaning cost?
Typically, you can expect to pay around $0.25 per square foot. However, the final cost of the professional cleaning service will depend on the carpeted area. The price per room may be anywhere between $25 and $100. A four-room house may have cleaning prices between $100 and $220.
How long will it take for my carpet to dry afterward?
The drying time will often depend on the cleaning method used. For typical dry cleaning or shampoo cleaning, you may want to leave the rug for about 6 hours to dry.
Do I have to move the furniture myself or is it included in the cost?
In most cases, a carpet cleaner will work around the furniture. Furniture moving is not included in the price, but some companies will still do it – obviously, at a cost. You may want to familiarize yourself with all of their prices.
How often should I get my carpet professionally clean?
Regular cleaning will keep the organic allergens away from your home. You should hire a carpet cleaner every 10 to 16 months, depending on how dirty the carpet it.
Does every carpet cleaner have a license to operate?
A reputable carpet cleaning company will always have a license. Check with the website – and if you find their licensing, you may contract their services. A company that has the proper license and registration will also have enough experience to do a proper cleaning job.
The Bottom Line
Cleaning a carpet yourself can be very time-consuming, which is why you need to consider using a professional carpet cleaner like www.procarpetcleaningsydney.com.au. Do your research on the prices, and make sure that you get multiple quotes. This way, you should be able to get a fair price for your needs.